Files
Anecdotes sur le Ranger : zoom sur la polyvalence des SxS en Europe, au Moyen-Orient et en Afrique

Login to Download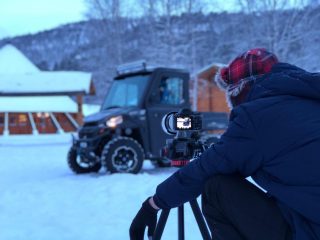 Durable. Dependable. Capable: The Polaris RANGER is one of the bestselling utility side-by-sides across the globe and has earned its reputation as the ultimate utility vehicle with over one million vehicles built to date. To showcase the versatility of the RANGER and the diversity of its customers, Polaris have embarked on a journey across Europe, Middle East and Africa to discover and film how customers are using the Polaris RANGER in their day-to-day lives. The initiative, called Ranger Stories, is set to demonstrate the many ways in which the RANGER line-up is servicing customer lives worldwide, over and above utility use.
Episode 1 – Norway
Life can be tough for a resident in the northernmost part of Norway and getting around can be very difficult, although not for Sven – a Polaris RANGER 570 owner – who uses the off-road vehicle to carry on with his day-to-day life, even in the harshest conditions.
Kicking off the first of the Ranger Stories series, Polaris filmed with a customer in Alta, Norway, who uses his Ranger 570 for daily travel when conditions are too treacherous for a conventional car. Sven lives in Alta, a town known for its spectacular views of the Northern Lights and home to the beautiful Sorrisniva Ice Hotel, which is on the northern coast of Norway and only around 1,400 miles from the North Pole. The winter conditions can be extreme; temperatures can drop below minus 30 degrees Celsius and the landscape can be completely covered in deep snow in every direction.
With its dependable 44 HP Prostar® engine, the RANGER not only delivers reliability when it's needed the most, but also has excellent fuel efficiency and ease of maintenance for everyday use. For driving in thick snow and ice, the RANGER 570 has on-demand all-wheel drive that means all four wheels engage automatically when the vehicle needs more forward traction and reverts back to 2WD when it doesn't. Paired with handy accessories like the built-in winch mount, easy-to-install Lock & Ride Glacier Plow system, and weatherproof Pro Shield Cab system to keep the elements out, the RANGER is the ideal vehicle for an unforgiving climate like Norway.
Catch the first episode of RANGER Stories in Norway across Polaris Off-Road social media channels, or watch and download the video here.